Tap any wall and you'll find a pipe within. Pipes run through each and every building: kitchens, bathrooms, toilets, hoses, and pools all require plumbing. Drains run through a whole house, too, from the roof to the garage, leading the collected water to the sewage system.
Most of plumbing's performance is underappreciated, taking place under the ground, behind walls, or under tiles. While we're vaguely aware that pipes and drains are somewhere around the house, we don't see them. We just take it for granted that they run efficiently, allowing our house to function properly, until things go wrong.
High-Velocity Hydro/Water Jetting Service
Rooter Service, Drain Cleaning, and Sewer Backup Experts
Frozen Pipe Thawing and Repair
High-Velocity Hydro/Water Jetting Service
Frozen Pipe Thawing and Repair
Rooter Service, Drain Cleaning, and Sewer Backup Experts
We Care About Your Plumbing
Owens and Son's Inc. are fourth-generation plumbers. We care about all sides of plumbing, both seen and invisible. We know how drains work and what causes them to clog. We can identify the pipes behind the walls and detect a leak, even if it is not visible.
We are here to make sure your home plumbing is serviced and maintained to ensure that no problems arise. But we are also here in case of trouble or plumbing problems. We are just a phone call away, 24/7, and we will be at your house as soon as possible to fix the problem and provide you with peace of mind and quality service at reasonable prices.
Our wide range of services includes drain cleaning and repair, video camera inspections, household plumbing repairs and maintenance, water heater and septic systems, as well as garbage disposal maintenance and repair.
Because most plumbing occurs inside walls or underground, video camera inspections help plumbers see a problem without having to dig, excavate, or cause any damage.
Waterproof plumbing cameras are inserted into the pipes or sewer lines to navigate through twists and turns. The camera shows the video footage in real-time to our skilled plumber and displays the problem, helping us locate the clog or blockage.
Armed with that knowledge, our plumbers then fix the issue with minimum fuss and damage to your wall or yard.
Do I Really Need a Camera Inspection?
Homeowners planning a kitchen or bathroom remodeling often require a video camera inspection to locate the existing pipes and drains. This helps establish where the new plumbing installation should be placed.
Most often, your home will require a camera inspection if there is a problem somewhere in the pipes or drains. A camera inspection will help us locate the problem and fix it with minimum damage and cost.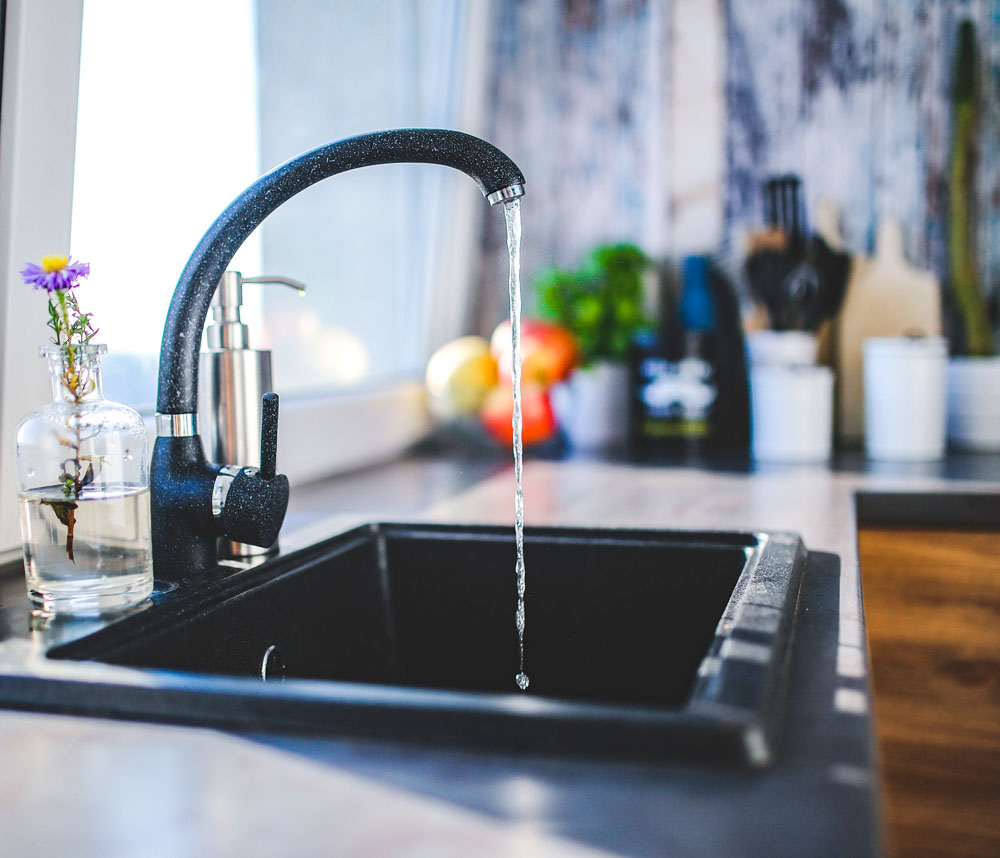 High-Velocity Hydro/Water Jetting Service
Our water jetting system is a powerful tool to unclog drains and pipes.
Water jetting uses water pressure to push out the blocking substance and clean the pipes from any build-up. The water forces any impediments into the sewage system, leaving the pipes clean again.
When evaluating a pipe problem, we first establish where the clog is located, usually with a camera inspection. We then introduce the jetting hose and turn on the water pressure to unclog the build-up.
What Causes Clogs in Pipes?
A build-up of debris, minerals, fats, oils, and even tree roots can clog pipes.
Will Water Jetting Damage My Pipes?
Our water jetting system is used by professional and skilled technicians who know how to direct high-pressure water through your pipes without damaging them.
Rooter Service, Drain Cleaning, and Sewer Backup Experts
How Do I Know My Drains Are Clogged?
Spotting a clogged drain is easy: water backs up when washing or sewer backs up into drains and toilets not flushing. Also, you might notice a foul smell, which is caused by water not flowing freely.
What Causes Drains to Clog?
The major culprits for clogs are food, grease, egg shells, feminine products, wet wipes and hair. The more we use our drains, the more these build up, eventually causing clogging and blockage.
In the yard, tree roots and landscaping bushes can clog drains, particularly those leading to the sewage system.
A house that is used by a large family might experience more clogged drains than a holiday house in the Colorado mountains used only a few weeks per year.
Which Drains Does Your Business Clean?
A house has several drains: toilets, sinks, showers, roof vents, washing machines, bathtubs, dishwashers and septic systems all have drains and pipes.
As an experienced and expert plumbing team, we will check all drains and make sure they are clean and unclogged. Whenever we find a blockage, we will make sure to clean it so that your house runs smoothly and efficiently.
What Sort of Maintenance Do Drains Require?
Homeowners can take several simple preventative and maintenance steps to protect their drains from clogs.
Make sure you do not throw substances and items that should not go down drains: oils, grease, peels, and coffee grounds can stick to the pipe walls and block your pipes.
Vinegar and hot water can help you maintain your drains and pipes. Pour half a bottle of vinegar down the drain. Leave it there for about ten minutes, then flush with hot water. You can repeat this every one to three months to keep clogs from forming.
You may also use salt and hot water to flush kitchen drains to prevent greasy build-up.
While some suggest you use hot water alone to melt fats and rinse them down the drain, they will cool and clog your pipes farther down.
A hair filter in bathroom drains can be a life-saver, as hair is one of the fastest ways to clog a drain. For the same reason, never flush hair down the drain when cleaning. Instead, throw it away in the trash.
When checking for leaks, remember to check under the sink or behind appliances. This is where you will often find the first signs of a drain problem. It is always much easier to fix a small problem than a full-blown one. The moment you see a leak, no matter how small, you need to call your plumber and ask them to fix the problem before it expands.
Cisterns are a great way to store water. They are often used to gather and store well water, which can then be used for potable water in the home.
Cisterns require regular maintenance: they need to be cleaned and disinfected. Any sludge needs to be removed. Cracks require fixing, otherwise water will start leaking. Pressure tanks and switches need service repair and replacement.
We have lived in Western Colorado for years and we know that rural and secluded homes often have cisterns on their premises. We know how to service and maintain them and repair any problems.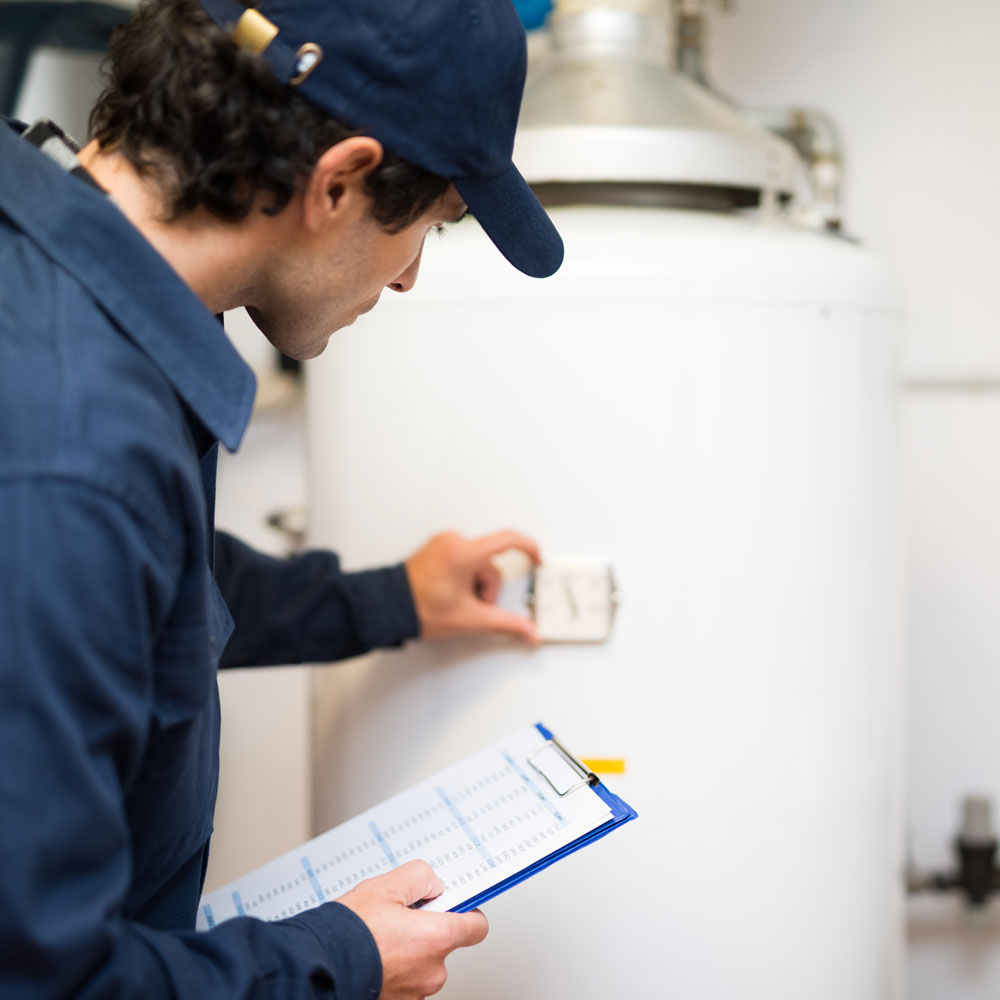 A hot bath or shower is what most of us welcome after a hard day at work. The last thing you want as you step into the bathtub or shower is to discover that your water heater is not working or has a leak.
How Do I Know My Water Heater Has a Problem?
Here are some common problems with water heaters:
If you see water puddles or discolored or rusty water coming from your water heater, then you might have a problem.
Similarly, if you smell a foul odor or hear rumbling noises, then your water heater needs repair.
Other problems can be the lack of hot water or the water coming out too hot.
You might have low water flow.
Finally, a common problem of water heaters is that they are too slow to heat the water.
All these problems are fixable. You only need to call Owens and Son's Inc. and we will be with you as soon as possible to fix your water heater.
Modern homes have faucets everywhere: sinks, showers, bathtubs, and even outdoors for hoses.
We turn our faucets on and off several times a day which means they are heavily used. Wear and tear can cause them to work less efficiently.
Faucets can get damaged and leak. Mineral buildup or worn seals can prevent them from working properly. Sometimes, faucets don't have the right water pressure. Other times, they have irregular water pressure that increases and decreases at whim.
Faucets can be fixed. We always aim at repairing existing faucets rather than replacing them. If your faucet is beyond repair, we will be happy to install a new one for you.
How Do I Know My Garbage Disposal Has a Problem?
Your garbage disposal can get jammed or blocked. It might be slow draining or you might smell foul odors coming out. Garbage disposals sometimes leak or make grinding noises. All these symptoms mean you need to have your garbage disposal repaired and serviced.
How Can I Maintain My Garbage Disposal?
You can use the same tips mentioned above for maintaining your drains, but here are some useful tips to help your garbage disposal work better:
Use cold water when using your garbage disposal; hot water melts fats and makes them stick to the blades. Once the fats cool down, they remain attached to the blades and can jam over time. Also, cold water helps the whole system from overheating.
You can use a de-greaser to clean fat and prevent it from building up.
Garbage disposals work best if they are not overfilled.
Finally, only use your garbage disposal for food. Paper and other trash are not meant to go through a garbage disposal.
We rarely think about it, but toilets are one of the most essential components of a house. Unfortunately, we only realize their true value when they stop working or work poorly.
What Can Go Wrong with a Toilet?
Throughout our extensive plumbing experience, we have recorded the most common toilet problems.
Toilets can get clogged. This is usually the result of a homeowner (or, more often, their children) flushing down items that are not supposed to go down the toilet. We will unblock a blocked toilet with a plunger or with a drain snake if the problem is more severe.
Other times, toilets overflow or leak from the tank to the water bowl. Not only are you losing precious water, but the minerals in the water may also stain the bowl.
Sometimes, you may hear your toilet… sing. If your toilet is whistling when it fills up, then you need to repair the fill valve.
We have also seen cracked water tanks, water gathering on the floor around the toilet, and even cracked toilet bowls.
We have also seen cracked water tanks, water gathering on the floor around the toilet, and even cracked toilet bowls.
We understand the urge of homeowners to fix the problem themselves. However, they might not have the right material or the knowledge to truly repair the damage.
We are always available, 24/7, and will answer your call immediately and come to your house as soon as possible.
Wherever and whenever water is involved, there might be leaks. Sinks, bathtubs, faucets, toilets, washing machines, dishwashers, pipes, drains, or showers can leak.
Leaks can damage the floor and walls and lead to expensive home repairs. It's essential to call us when you see a leak so that we can identify the problem and fix it.
Many think that they can fix a leak. However, sometimes the cause of a leak is not obvious. Also, a visible problem might have an invisible cause. While it may look like you have fixed a leak, the underlying cause could still be active.
When we fix a leak, we make sure that we have fixed the whole problem and not just the noticeable damage. We are thorough and precise because we value excellence and quality work.
Frozen Pipe Thawing and Repair
Living in Colorado means we enjoy long snowy winters. But snow and low temperatures cause pipes to freeze.
Frozen pipes cause two major problems: first, your home only has limited water supply, if any, because the frozen pipe blocks water from flowing freely.
Second, a frozen pipe can burst and cause more damage because frozen water expands. As long as the water remains frozen, a burst pipe will not show the damage. The moment water starts flowing again, the burst pipe will start leaking and can cause flooding, either in the house or outside.
Which Pipes Freeze the Most?
Water pipes that are exposed to extreme cold weather are the most susceptible to freezing.
Obviously, pipes located outdoors are more prone to freezing. Likewise, pipes that are on walls facing outdoors (for instance in the garage) can freeze with low temperatures. Unheated spaces (again, the garage or the basement) often experience low temperatures, leading pipes to freeze.
What Can I Do if My Pipes Are Frozen?
If you experience frozen pipes in your home, get in touch with us right away! If the water thaws, you risk flooding your house.
We will come and locate the frozen pipe and the exact point of blockage. Sometimes the frozen pipe is exposed, other times it might be hidden inside walls. Wherever it is, we have the right equipment and know-how to thaw your pipes in a safe way. We take extra care to cause as little, if any, damage as possible and we make sure your house is up and running again.
Can I Prevent My Pipes from Freezing?
There are several things that homeowners can do to protect their homes from frozen pipes:
You can insulate your exposed pipes with the proper insulation.
You can keep unheated areas to a minimum constant temperature that is above freezing; usually above 40 °F.
You can let a faucet drip when you expect extreme cold weather. Although a dripping faucet is not an ideal, long-term solution, this will keep the water flowing through your pipes and prevent it from freezing. Remember to turn off the faucet once again as soon as the weather turns warmer!
We Handle All Household Plumbing Repairs
We will fix, repair, service, or maintain all plumbing-related household appliances, drains, and pipes. As fourth-generation Colorado plumbers, we know only too well the area and how harsh winters can be. We will protect your home from frozen pipes and ensure that your home is running smoothly.
Since plumbing problems can occur at any time of the day, any day of the year, we are always available and answer calls 24/7.
We pride ourselves on our timely response, quality work, customer service, and efficiency. Once we identify your plumbing problem, we will fix it with quality materials, based on our extensive expertise. Importantly, we will offer several options regarding your issue and advise you on how to avoid further plumbing problems in the future.
Call 970-986-7426 to schedule an appointment and to receive your free quote!